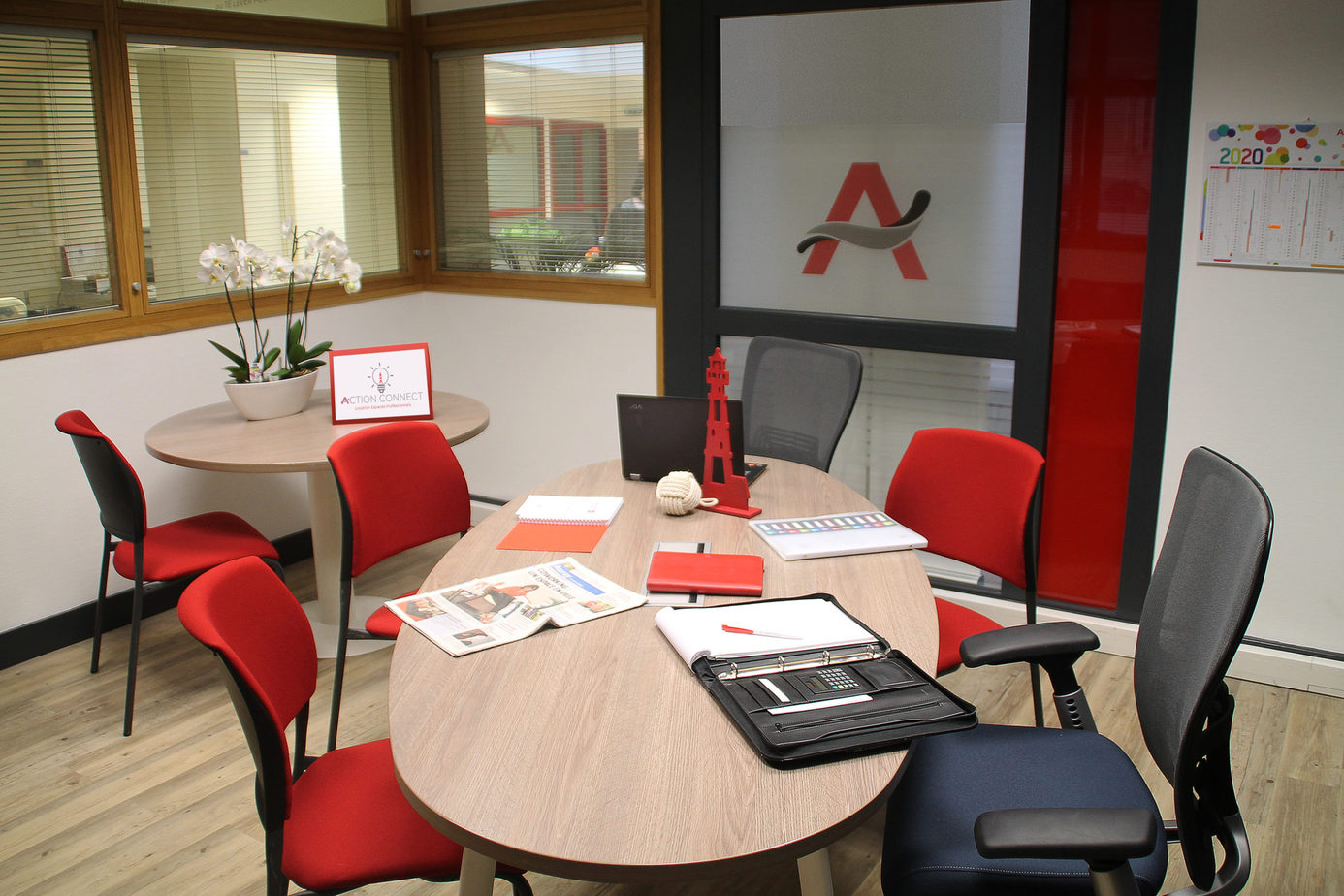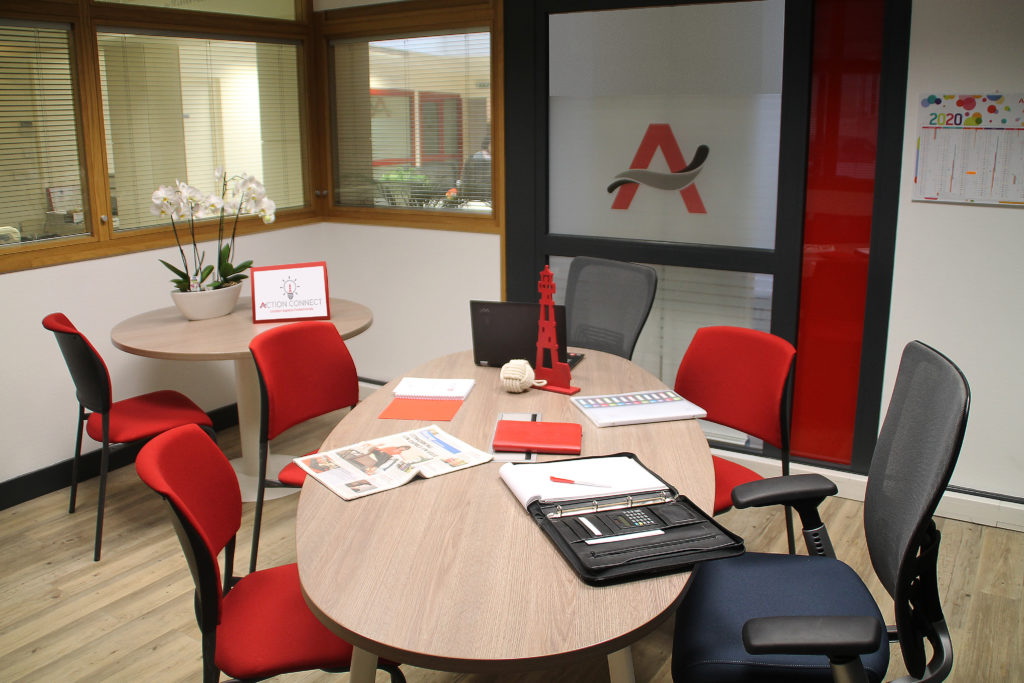 Fréhel Room
Up to 8 people
Ideal for your professional meetings, business meetings, coaching, a permanence.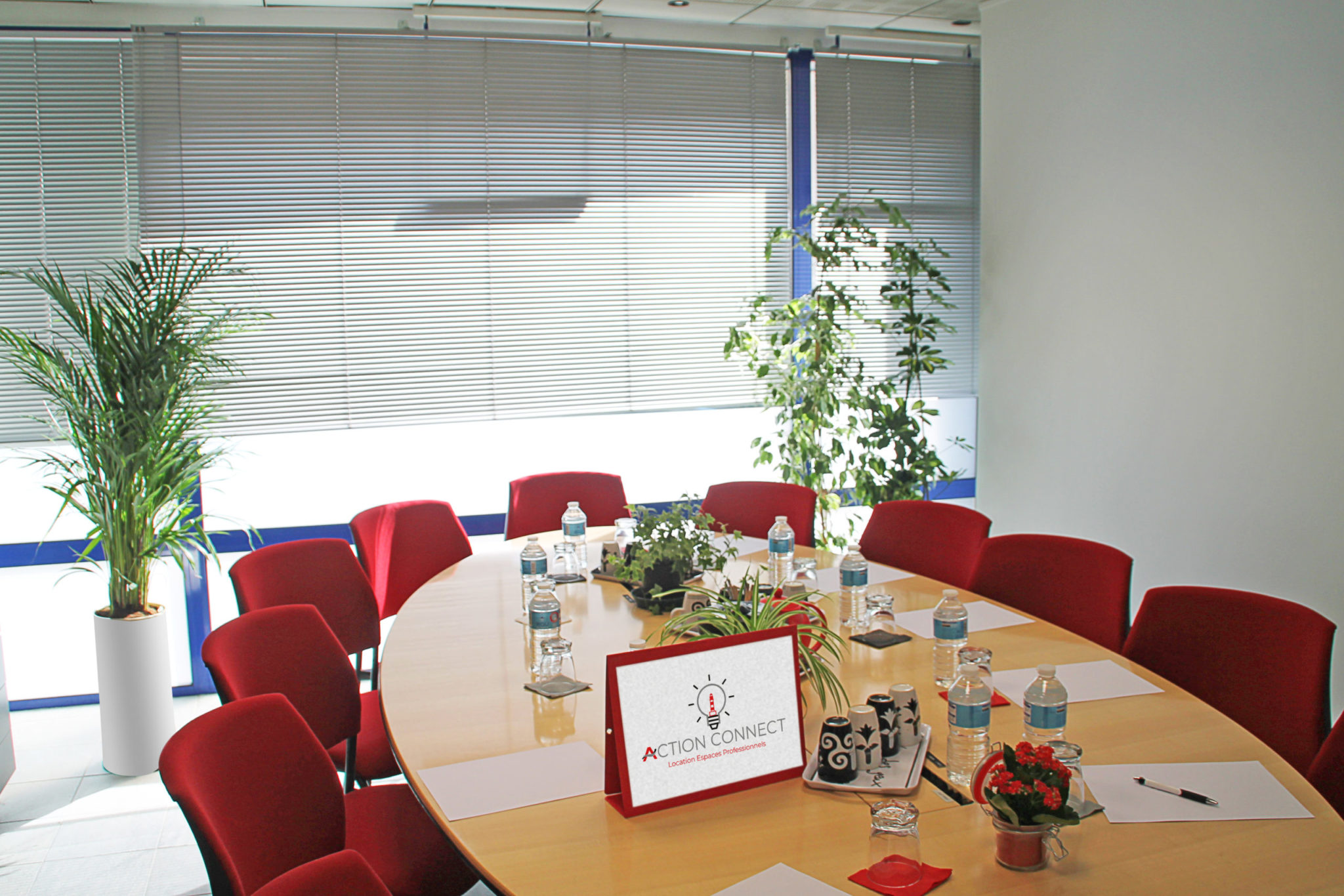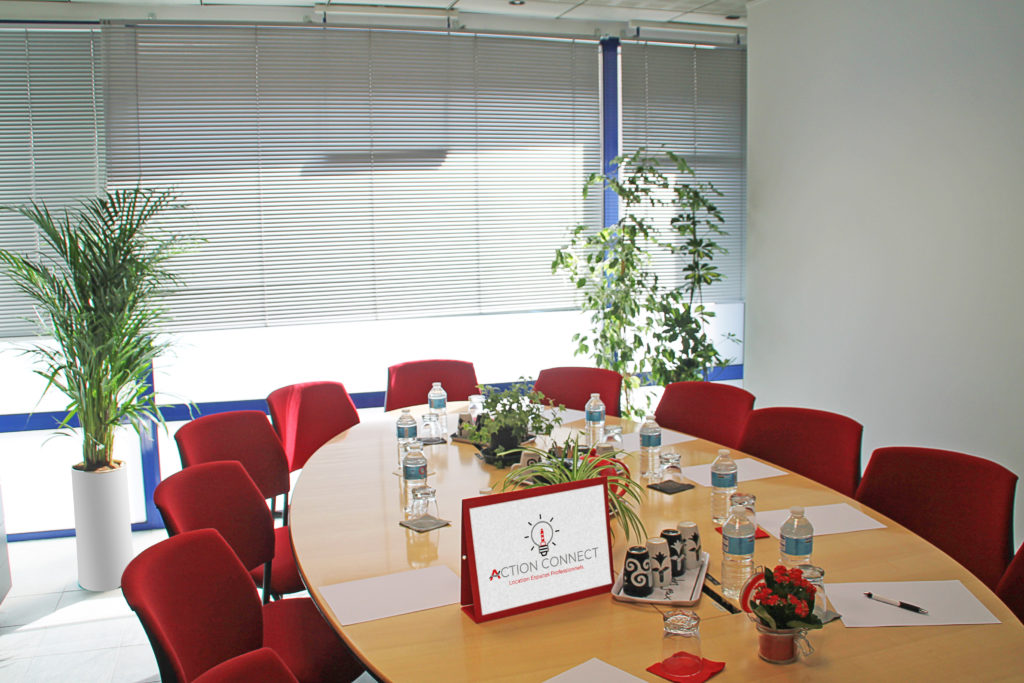 Pen Duick Room
Up to 12 people
For your meetings in small committee, meeting of syndic think of reserving.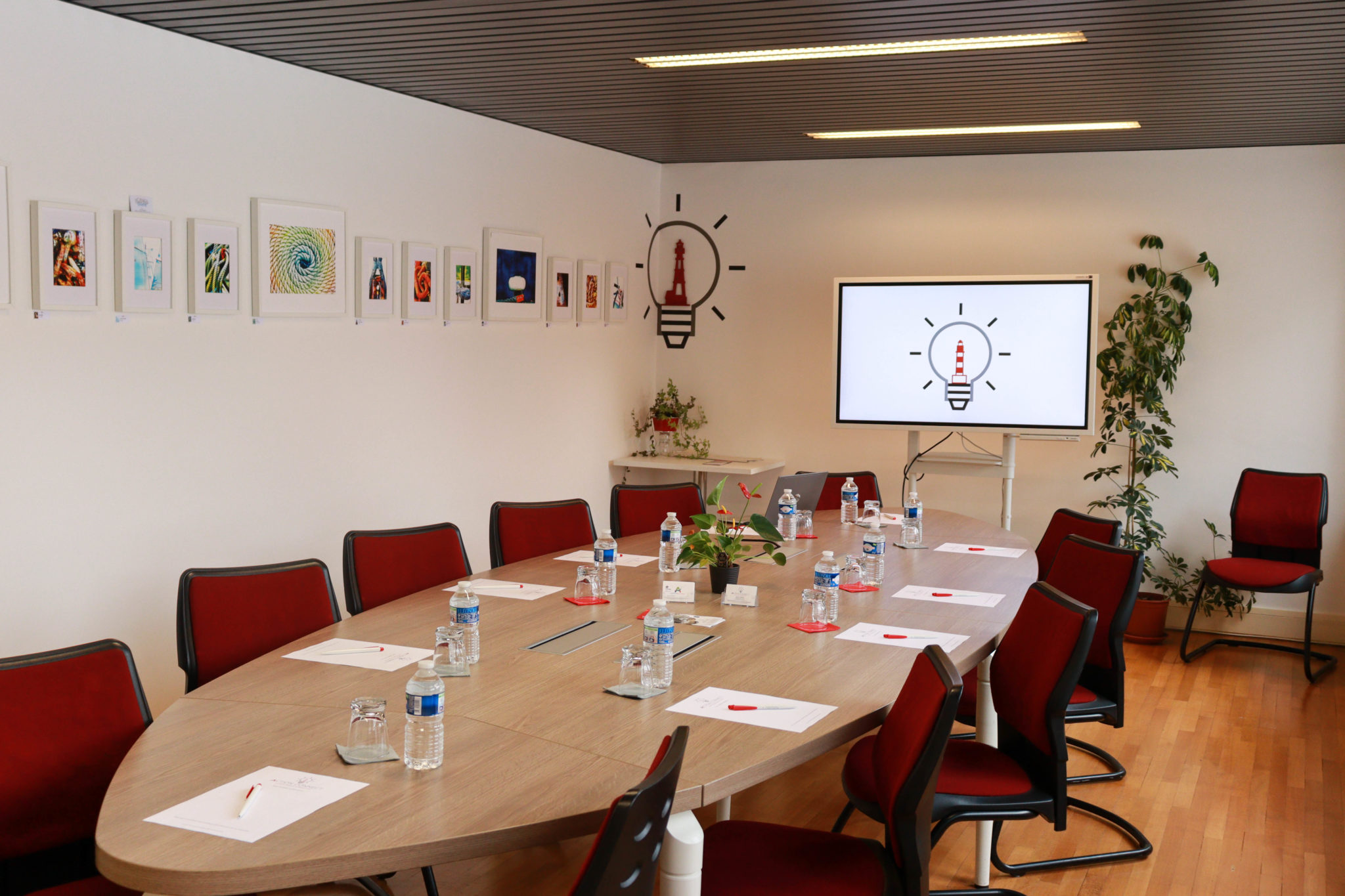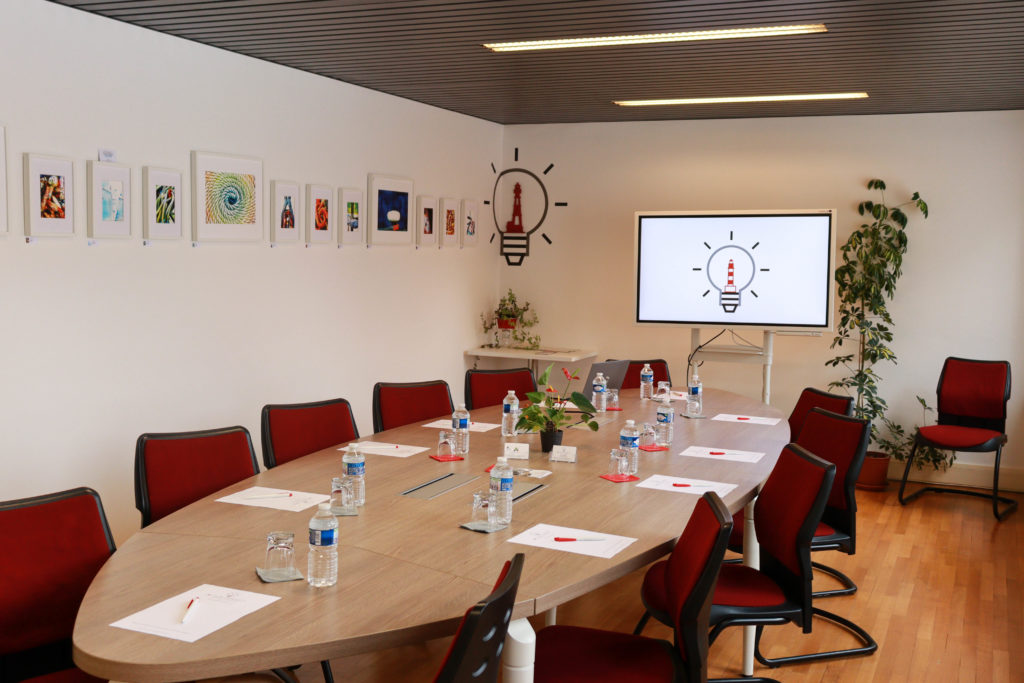 Hermionne Room
Up to 14 people
A completely self-contained room with a cloakroom, kitchenette, separate sanitary facilities and digital paperboard. It is perfectly suited for your training sessions, CODIR, team meetings or even more.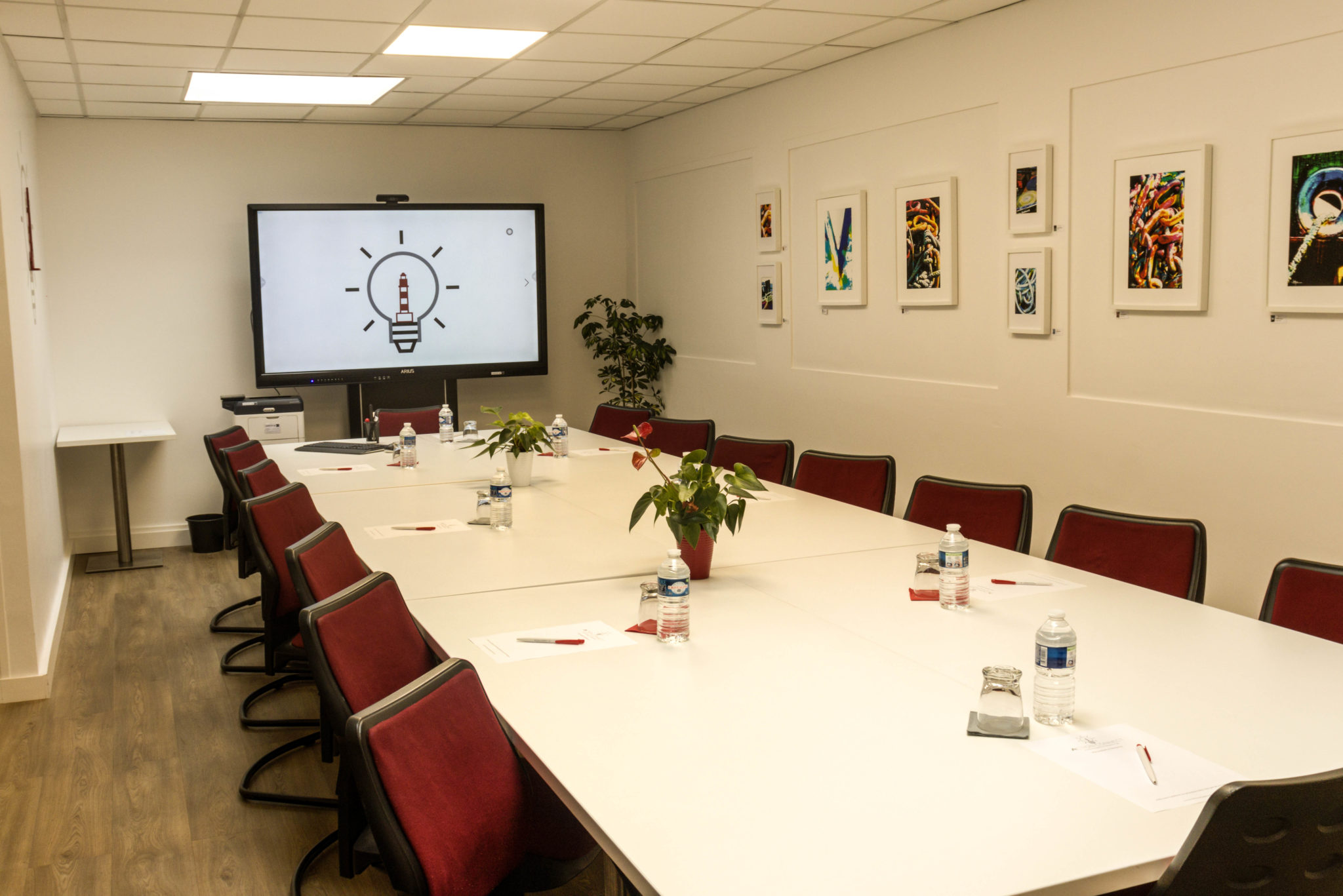 Le Belem Room
From 24 to 45 people
The kitchen, the relaxation area, the top-of-the-range multimedia screen and the sanitary facilities ensure the autonomy of this room and the serenity of all your work meetingss. It is ideal for your conferences, team meetings or any other events…
In Auray (56) South Morbihan
near the gulf
Rent a room at Action Connect
A large space with a unique and refined decoration, Action Connect offers 4 meeting rooms for the organisation of your seminars, training days, mediation, meetings, general assemblies, press conferences, conventions, study days…
2 self-contained rooms with adjoining kitchen and sanitary areas for an excellent, comfortable day's work in complete peace of mind.
Easy access, ideal for your meetings and conferences
Access is direct and straightforward via the RN 165, exit 32.
The space is located near the town centre of AURAY, between the town hall square and the Loch stadium, a stone's throw from the charming little port of Saint GOUSTAN.
There is a wide range of catering and accommodation options.
AURAY station is 5 minutes away and offers direct links to Quimper/Rennes and Paris at only 2h36 by TGV.
The beaches, 10 minutes away, are ideal for a sports break or a picnic on the white sand.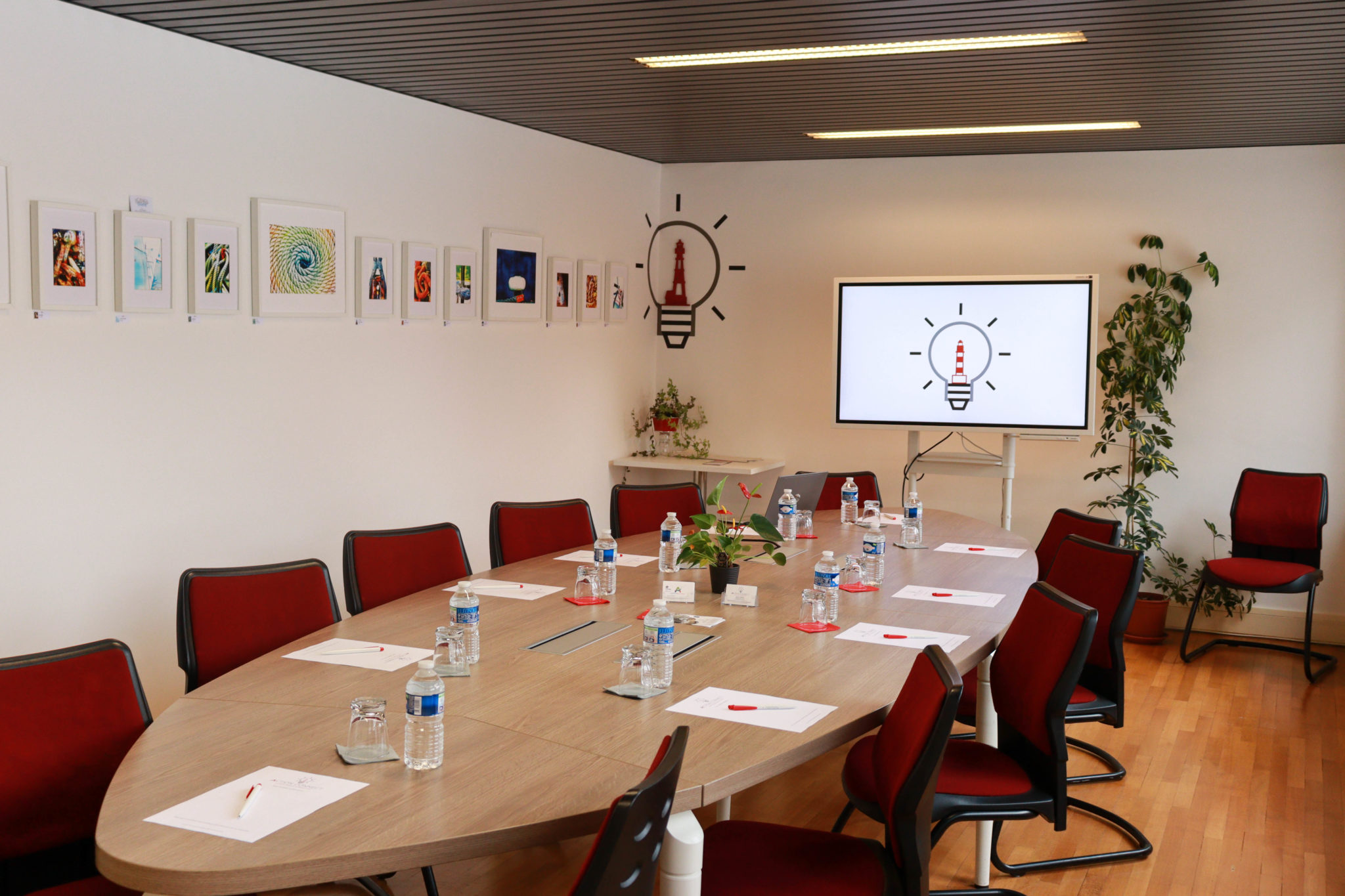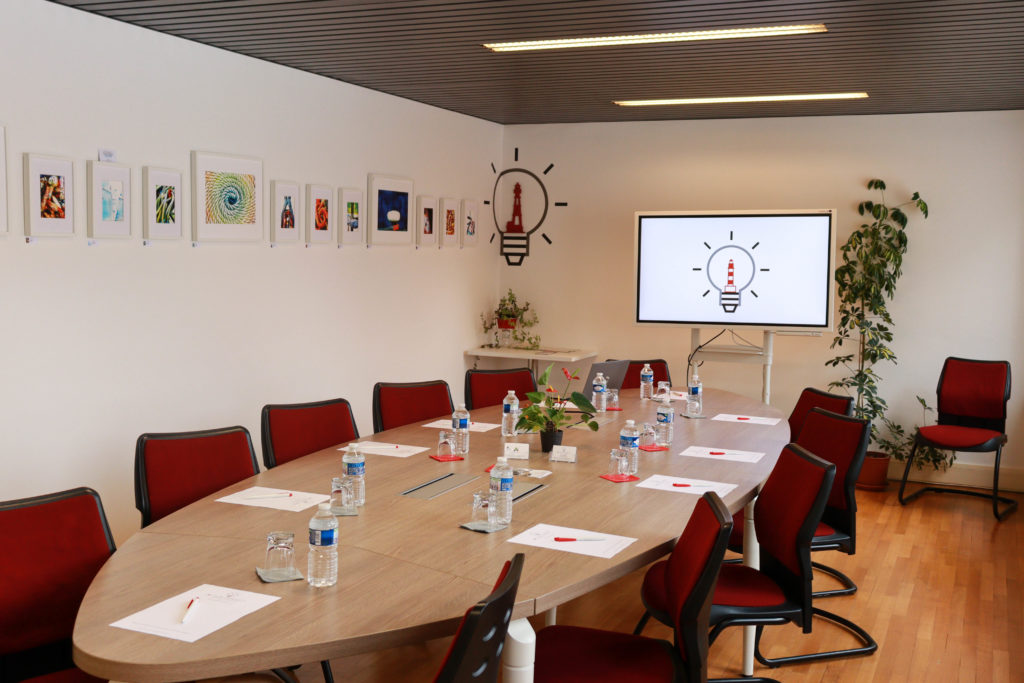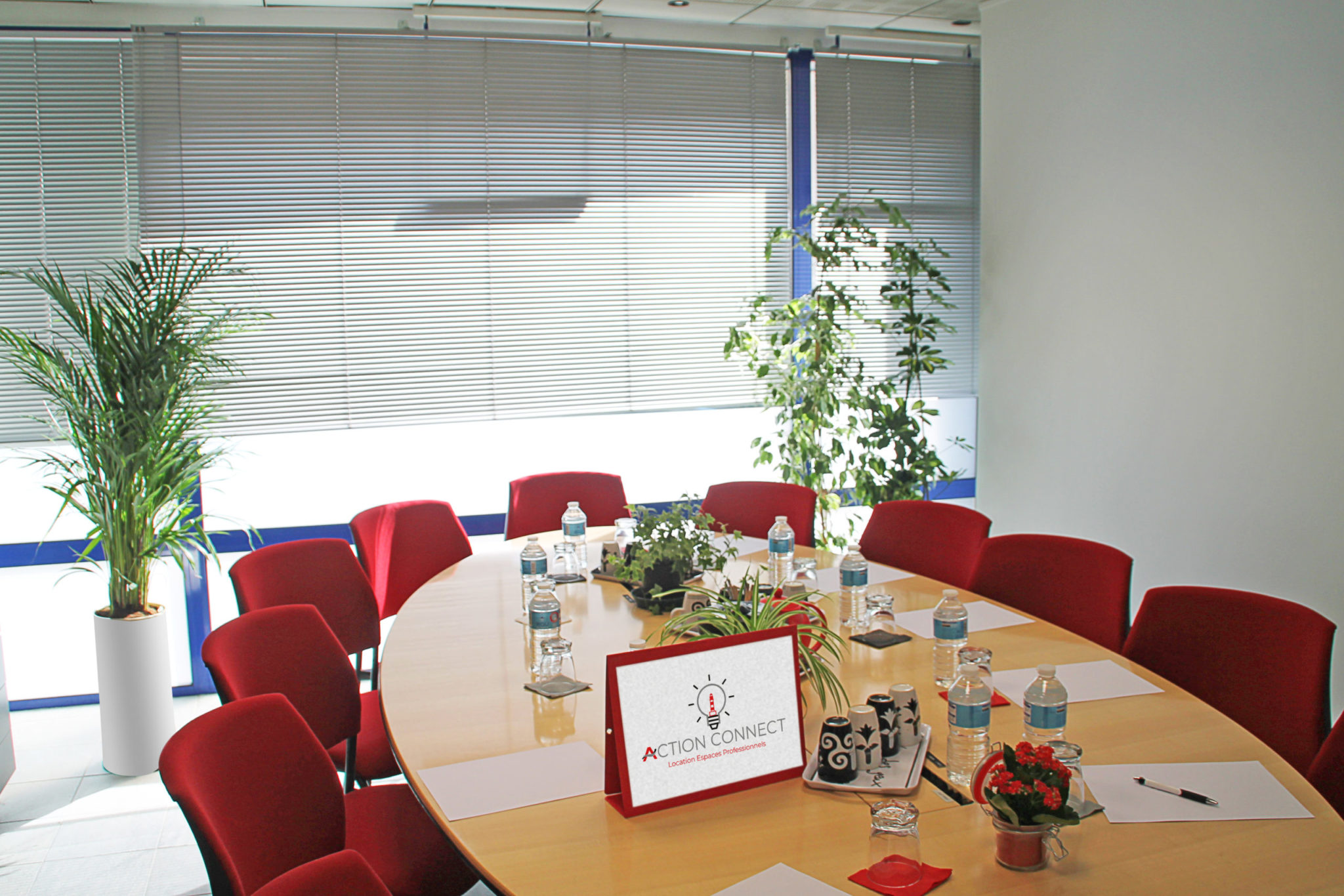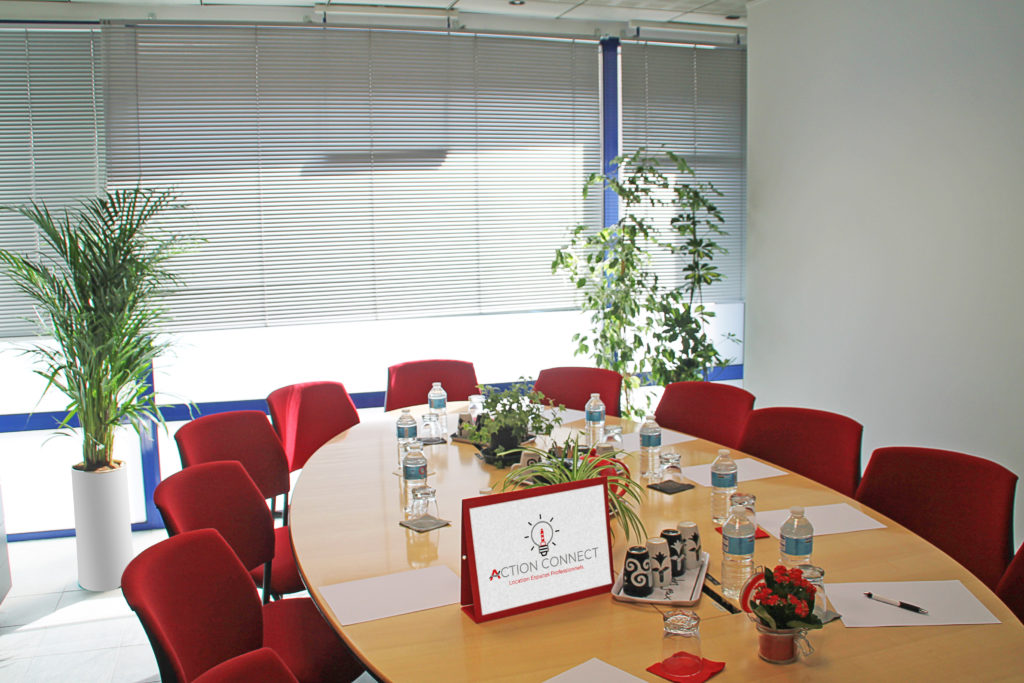 Salle Pen Duick
Jusqu'à 12 personnes
Pour les réunions en petit comité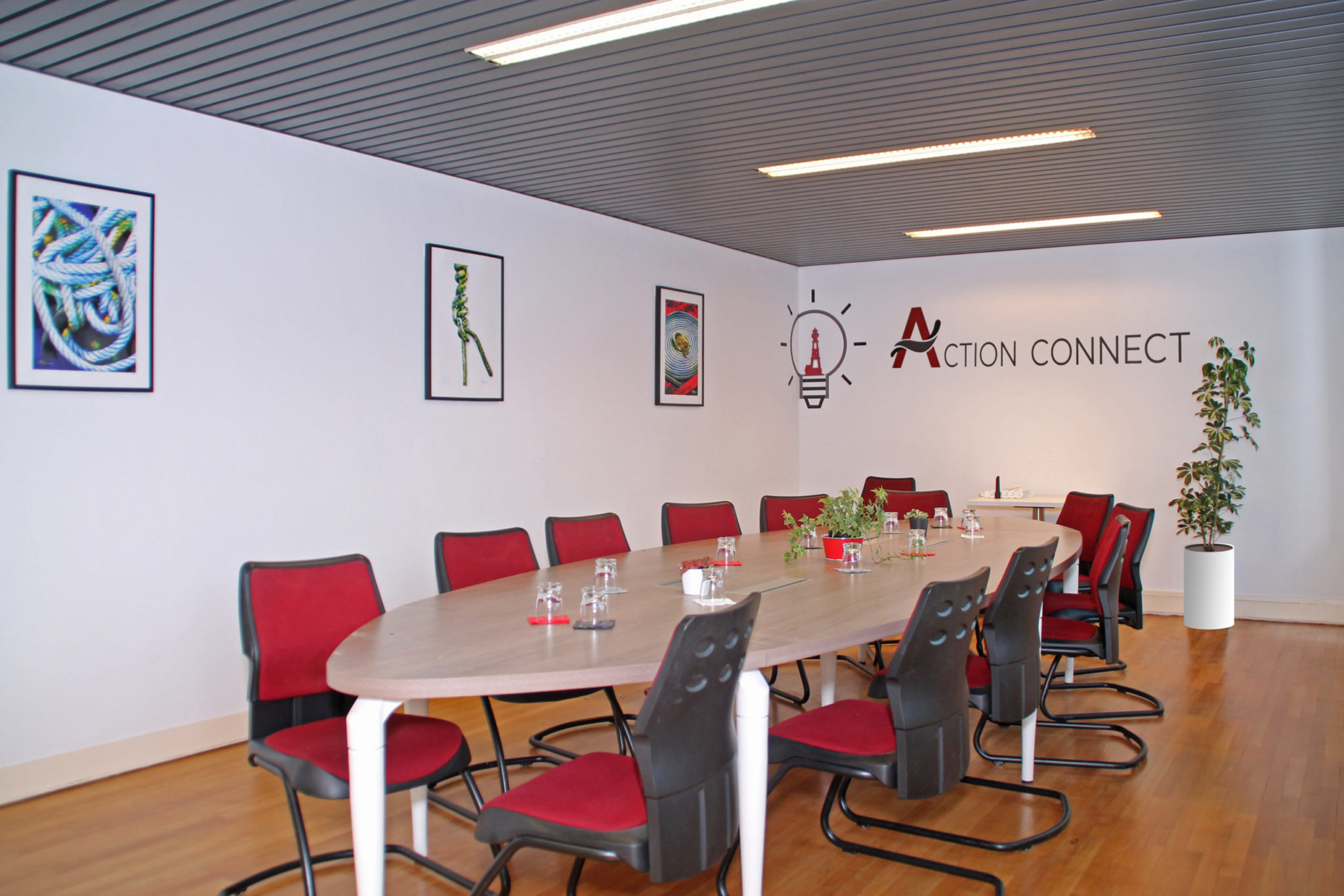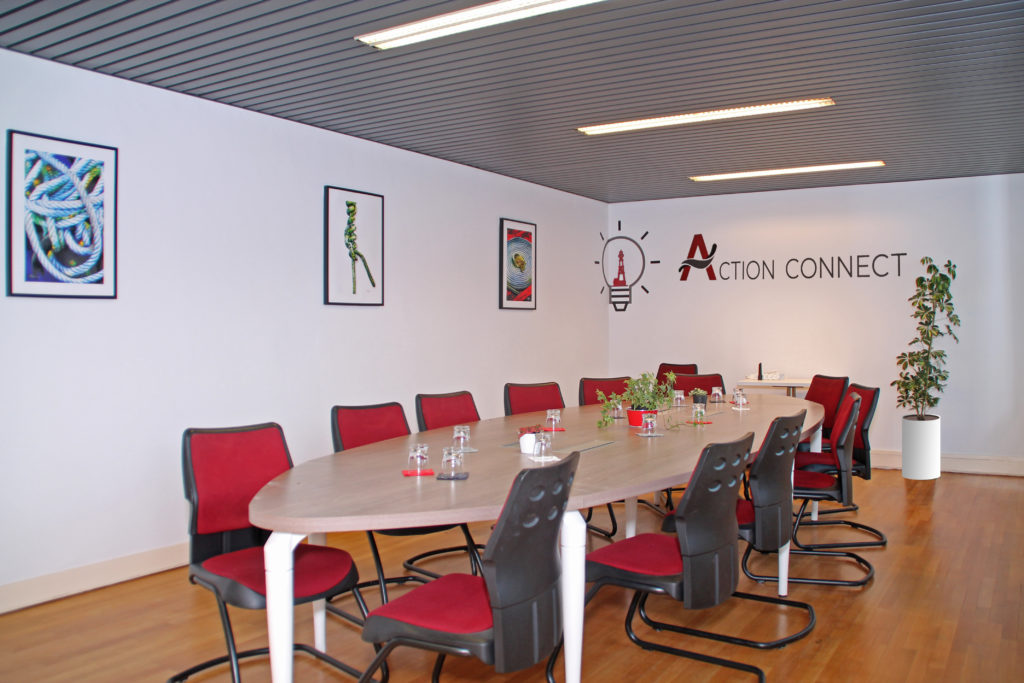 Salle L'Hermionne
Jusqu'à 18 personnes
Idéale pour les séminaires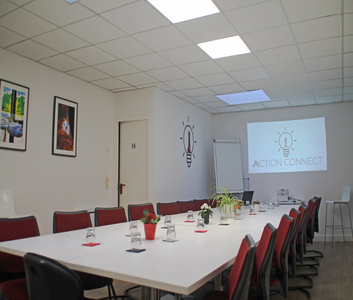 Salle Le Belem
Jusqu'à 24 personnes
Idéale pour les conférences